Identities Management: An Approach to Overcome Basic Barriers in E-Commerce and Collaboration Applications.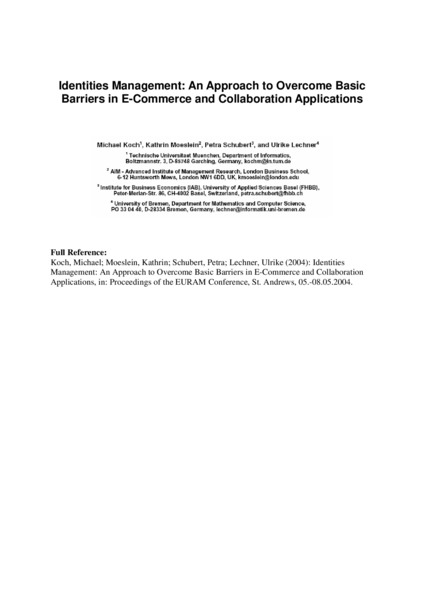 Autor/Autorin
Datum
01.01.2004
Type
04 - Beitrag Sammelband oder Konferenzschrift
Zusammenfassung
The development of the Internet was originally based on the assumption that users remain anonymous. In the real world, however, people always have an identity ? often even more than one. The transfer of real world transactions to the online world therefore requires identity information. More and more services, especially in e-commerce and collaboration applications, need to identify the user for providing personalized services or for presenting the user to other users. As in real life, a user in an online environment usually plays different roles and interacts with different services hosted by different providers. Current approaches to provide identity information on the Web still force users to provide and update information about their identity for each service independently.
Seiten
Veranstaltung
Proceedings of the EURAM Conference