User interface integration in corporate travel management: the case of the CWT Connect portal.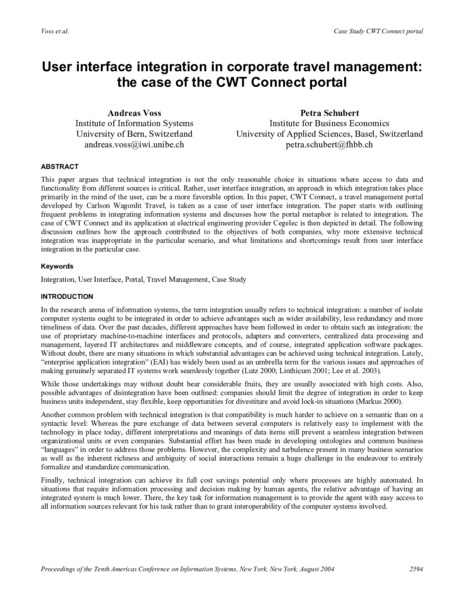 Datum
01.01.2004
Autorin/Autor
Type
04 - Beitrag Sammelband oder Konferenzschrift
Primary target group
Sonstige
Created while belonging to FHNW?
unbekannt
Zusammenfassung
This paper argues that technical integration is not the only reasonable choice in situations where access to data and functionality from different sources is critical. Rather, user interface integration, an approach in which integration takes place primarily in the mind of the user, can be a more favorable option. In this paper, CWT Connect, a travel management portal developed by Carlson Wagonlit Travel, is taken as a case of user interface integration. The paper starts with outlining frequent problems in integrating information systems and discusses how the portal metaphor is related to integration. The case of CWT Connect and its application at electrical engineering provider Cegelec is then depicted in detail.