Communities and Personalization for Individual Products.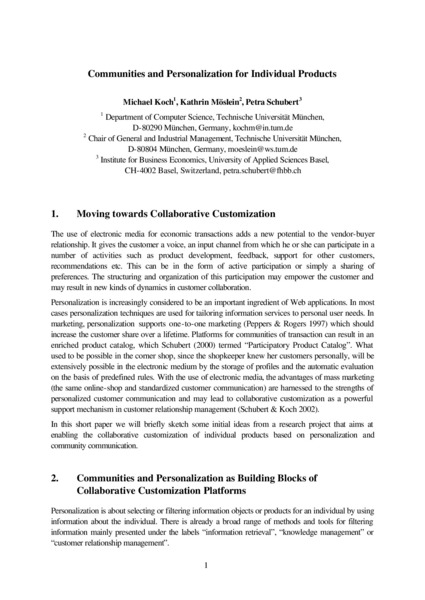 Autor/Autorin
Datum
2002
Type
04 - Beitrag Sammelband oder Konferenzschrift
Zusammenfassung
The use of electronic media for economic transactions adds a new potential to the vendor-buyer relationship. It gives the customer a voice, an input channel from which he or she can participate in a number of activities such as product development, feedback, support for other customers, recommendations etc. This can be in the form of active participation or simply a sharing of preferences. The structuring and organization of this participation may empower the customer and may result in new kinds of dynamics in customer collaboration.
Übergeordnetes Werk
Proceedings of British Academy of Management Annual Conference, London, UK
Seiten
Verlagsort / Veranstaltungsort
London
Veranstaltung
Proceedings of British Academy of Management Annual Conference, London, UK