Mini Track Introduction "Online Communities in the Digital Economy?.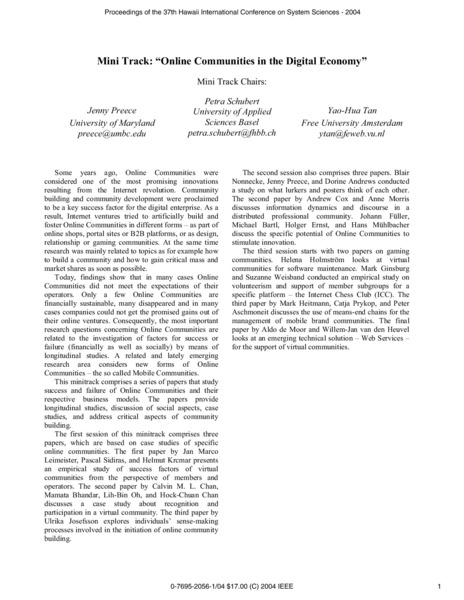 Autor/Autorin
Datum
01.01.2004
Type
04 - Beitrag Sammelband oder Konferenzschrift
Zusammenfassung
Mini Track Introduction Some years ago, Online Communities were considered one of the most promising innovations resulting from the Internet revolution. Community building and community development were proclaimed to be a key success factor for the digital enterprise. As a result, Internet ventures tried to artificially build and foster Online Communities in different forms ? as part of online shops, portal sites or B2B platforms, or as design, relationship or gaming communities. At the same time research was mainly related to topics as for example how to build a community and how to gain critical mass and market shares as soon as possible.
Seiten
Verlagsort / Veranstaltungsort
Hawaii
Veranstaltung
Proceedings of the 37th HICSS Conference, Hawaii