Web Assessment - Measuring the Effectiveness of Electronic Commerce Sites Going Beyond Traditional Marketing Paradigms.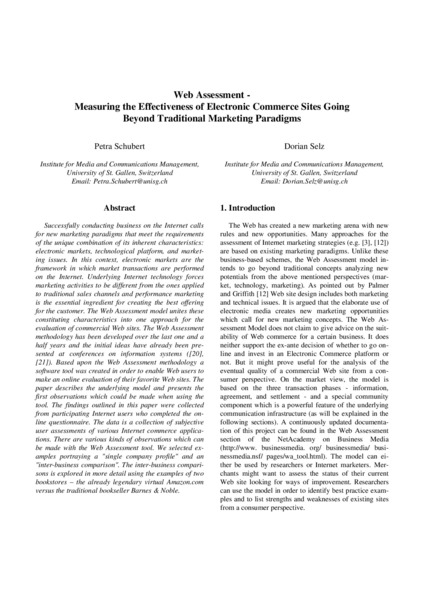 Autor/Autorin
Datum
1999
Type
04 - Beitrag Sammelband oder Konferenzschrift
Zusammenfassung
Successfully conducting business on the Internet calls for new marketing paradigms that meet the requirements of the unique combination of its inherent characteristics: electronic markets, technological platform, and marketing issues. In this context, electronic markets are the framework in which market transactions are performed on the Internet. Underlying Internet technology forces marketing activities to be different from the ones applied to traditional sales channels and performance marketing is the essential ingredient for creating the best offering for the customer. The Web Assessment model unites these constituting characteristics into one approach for the evaluation of commercial Web sites. The Web Assessment methodology has been developed over the last one and a half years and the initial ideas have already been presented at conferences on information systems ([20], [21]).
Übergeordnetes Werk
Proceedings of the 32nd HICSS Conference, Hawaii
Seiten
Verlagsort / Veranstaltungsort
Hawaii
Veranstaltung
Proceedings of the 32nd HICSS Conference, Hawaii