myLandscapes.ch ? Explaining Recommender System Principles in a Web-based Application.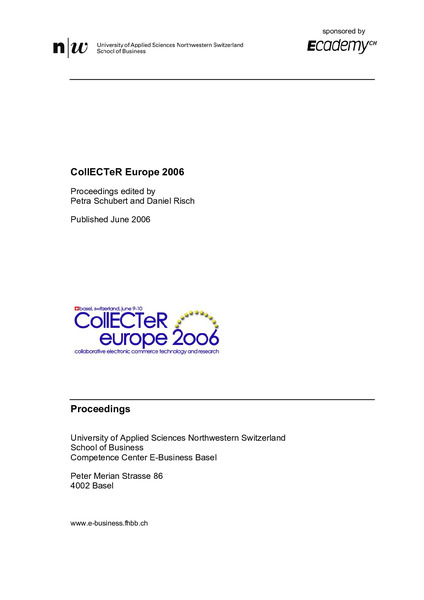 Autor/Autorin
Datum
01.01.2006
Type
04 - Beitrag Sammelband oder Konferenzschrift
Zusammenfassung
myLandscapes is a personalization demonstrator offering insight into some common personalization and recommender systems approaches. Instead of products that are offered in e-shops, myLandscapes provides pictures of landscapes which can be rated, labelled and sent to friends. myLandscapes is able to predict future user ratings and to explain similarities both between users and pictures. The predicted values are used to display landscapes based on user?s preferences. The main advantage of offering pictures in this application is that users do not need previous knowledge in a specific domain. People can easily assess whether or not they are attracted by a landscape and therefore cannot only rate pictures without previous knowledge but can also judge resulting predictions at first glance. The application is a first prototype and will be further developed in the future.
Veranstaltung
Proceedings of CollECTeR Europe 2006