Web Assessment - A Model for the Evaluation and Assessment of successful Electronic Commerce Applications.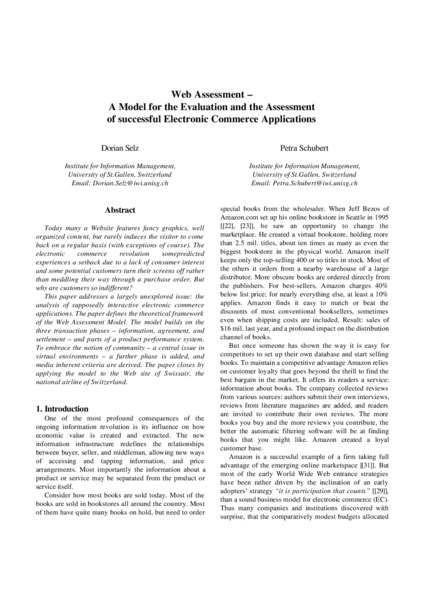 Autor/Autorin
Datum
1998
Type
04 - Beitrag Sammelband oder Konferenzschrift
Zusammenfassung
The original reason for the research was triggered by a disappointment felt by the authors when using the Web as research tool and business medium. Many sites feature fancy graphics, well organized content, but rarely a site induces the visitor to come back on a regular basis (with exceptions of course). The electronic commerce revolution some predicted experiences a setback due to a lack of consumer interest and some potential customers turn their screens rather off than meddling their way through a purchase order. But why are customers so indifferent?In fact most of the early World Wide Web entrance strategies have been rather driven by the inclination of an early adopters? strategy ?it is participation that counts?, than a sound business model for electronic commerce. Thus many companies and institutions discovered with surprise, that the comparatively modest budgets allocated to the development of their Web sites did not always guarantee success.
Übergeordnetes Werk
Proceedings of the 31st HICSS Conference, Hawaii
Verlagsort / Veranstaltungsort
Hawaii
Veranstaltung
Proceedings of the 31st HICSS Conference, Hawaii