Mass customization through B2B integration at Kaved AG.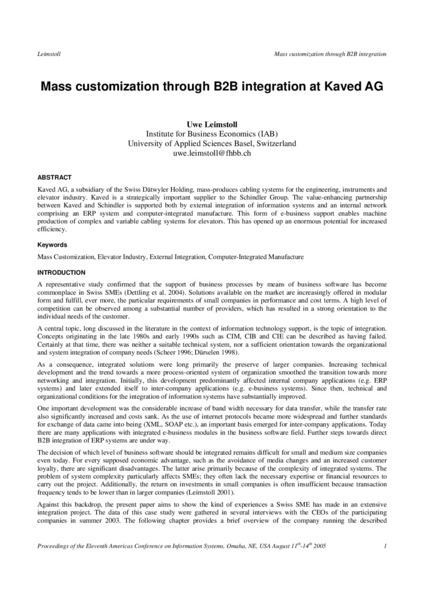 Datum
01.01.2005
Autorin/Autor
Type
04 - Beitrag Sammelband oder Konferenzschrift
Primary target group
Sonstige
Created while belonging to FHNW?
unbekannt
Zusammenfassung
Kaved AG, a subsidiary of the Swiss Dätwyler Holding, mass-produces cabling systems for the engineering, instruments and elevator industry. Kaved is a strategically important supplier to the Schindler Group. The value-enhancing partnership between Kaved and Schindler is supported both by external integration of information systems and an internal network comprising an ERP system and computer-integrated manufacture. This form of e-business support enables machine production of complex and variable cabling systems for elevators. This has opened up an enormous potential for increased efficiency.